"Sales is either the hardest low paying job you've ever had, or the easiest high paying job… It's all in how you work it."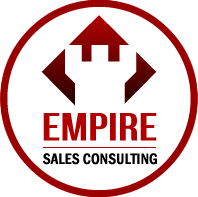 The EMPIRE Affiliate
Referral

Program

Earn High Commissions

While Helping Businesses Grow
AFFILIATE
You post ads and build landing pages to attract potential buyers.  You use offers and promotions to get people to buy.  Once they buy, and receive their product, you get paid.  You handle the entire customer acquisition process from stat to finish.
REFERRAL
You connect with business owners and potential customers and find out if they are interested in business growth.  You connect them to us and we take over.  We sell them the appropriate service package and you get paid immediately.  No limits.
How it works
You find a business who needs our services and refer them to our sales team.  The business must be open to hiring a marketing company.  Our team will make contact and set a meeting to discuss services.  If the business signs on with Empire, you get a commission.
Commissions are paid to affiliates once a contract is signed with referral business.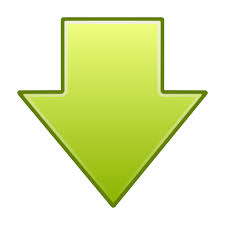 You get 100% of the first month's service fee!
That means:
$500 – $1,000 – $2,500
Commission for ONE Referral!
You can see the service packages we offer on our website here.  When a referral of yours signs up, you are paid the full first month / service package value.  All you need to do is register to get started referring businesses you already have a relationship with.  See below for more details and examples on how you make money with this program.
——————————————————————————–
How you make money referring EMPIRE
1. Website Development / Redesign
For 20 years we have been building custom websites that convert for our customers. Fact, 80% of people will check a company's website before deciding to do business with them. That business' website will either help or hinder their value in the eyes of the customer. If a company website is making them look small or unprofessional, we can help. Refer a business that does not have a website, or has an old or non-converting website to us and earn high commissions.
EXAMPLE: A business has a website, but it's old and does not look professional. When you ask about it, they tell their cousin made their website several years ago, and nothing has happened since. They don't get any calls or customers from their website. This is a great referral.
Earn 20% of the total development cost of a website project. Average commission range: $500 – $2000 per website contract.
2. Digital Marketing & SEO
Most businesses do not have a website that generates them business. If a business has a website, and it's just sitting there, they are a perfect candidate for digital marketing and search engine optimization. Whether it's conversion optimization, social media or reputation management, or content marketing, we can get results for these businesses. Refer a business who wants to make money from the internet and earn industry-leading commissions.
EXAMPLE: The business has a website, but when you search for them on Google, they don't show up on the first or even second page. In fact, only their competition shows up on the first page. This is a perfect candidate for digital marketing.
Earn the first month's full revenue from a new recurring digital marketing or sales consulting contract with referred business. Commission on marketing packages: $500, $1,000, or $2,500 per referral contract.
About EMPIRE
Empire is an award winning team of digital marketing pros.